Sunita Wali, Focal Point
Sunita has been leading Outpost Kuwait since 2018 and enjoys her work with its associated challenges. Originally from India, Sunita and her husband arrived in Kuwait in January 2017 from Bangalore. She also worked as a volunteer in Outpost Bangalore for a couple of years and was the newsletter editor in addition to performing office duty. Sunita is a qualified Engineer and worked as a Project Manager for many years.  Being a Shell Partner, she has moved and tried out different carrier options including Freelance jobs of IT Project Consulting, Cross Culture trainer,    Realtor and Yoga teacher.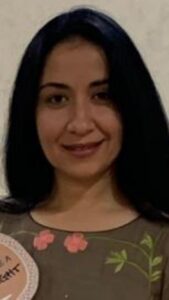 Lamia Al Shinnawi, Backup & Support
I have a bachelor's degree in Business Administration Major marketing & Financial Management. I have 10 years of work experience in Media & advertising companies. I was an Operations Manager for the last 4 years. I am a mother of two, Laila is 9 years old and Moustafa is 6 years old. Kuwait is my 3rd post, the first one was Houston (5 years), my second one was Oman (6 years).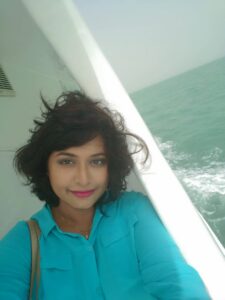 Pamela Ballabh, Events Coordinator
Hi, I am Pamela and I am from India. I am a post-graduate in Economics. I moved to Kuwait in 2017 and have been part of the Outpost team since then, first as a website coordinator and then as event coordinator. I have a beautiful daughter Sneha who is 14 years old. I love to read books, do research, travel to different countries and understand their culture.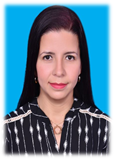 Gabriela Landino, Website and Newsletter Coordinator
Hello, I am Gaby Landino. I am originally from Venezuela where I graduated from medical school. Shortly after, me and my husband moved to California, then to Texas and since 2018 we moved to Kuwait. While living in the USA, I worked as a Special Education Teacher from elementary to high school grades. I joined The Outpost Kuwait Team since November 2018 and I love what I do as part of this wonderful team.\
Yvette Warrlich, Career & Development Coordinator
Olga Shamanovska, Events Coordinator
Lindsay Mowad, Volunteer (Newsletter Reviews)